In 1917, Farmers Co-Op Elevator Co. was originally based in Jamestown and was formerly known as Jamestown Cooperative Elevator Company. Within two years the company had expanded into Hudsonville and Vriesland and changed the name to Farmers Co-Op Elevator Co. to reflect the broader scope of its focus. Diversification has been the underlying success of the company, seeing opportunities to service our members and meet their needs. Acquisition and start ups have taken place over the years, some successful and others not. But today, Farmers Co-Op Elevator Co. operates in Hudsonville with a retail store, a commercial turf division (Michigan Turf & Ornamental), a commercial horticultural division (Box & Basket), and administrative offices. In Vriesland, Farmers Co-Op operates a feed mill facility, an agronomy plant, an energy division and is in partnership with the Vriesland Country Store  gas station and convenience store. A lot has changed over the past 100 years, technology, acreage farmed, and crop yields, but Farmers Co-Op remains at its core the customer centered organization that was started back in 1917.
Proposed Bylaw Amendments 1021 for the Farmers Coop Elevator Bylaw Amendments, October 2021.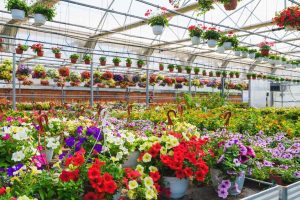 Plant containers, soil, chemicals, irrigation, fertilizer and more for your commercial operation
View your customer info via Grower360
Our flagship Hudsonville Store is your one-stop shop for all things home, garden and animal supplies.
From our Agronomy center to our Feed Mill, our Vriesland location is your seed-to-bag destination.